Our vision is to find a remedy to end homelessness.  
Our Values:
Altruism
Homeless Remedies, Inc. believes that helping others is the first step in improving the world that we live in.  
Community Development
Our goal is to fortify our communities by using a collaborative approach to generate remedies to universal problems. 
Diversity
We are more impactful when we reflect the community we serve. Our organization believes diversity fosters cultural competence and helps us learn from others. 
Integrity
As an organization, integrity is one of our strongest attributes. Each member infuses every action with honesty, fairness, and respect for clients and colleagues alike.
Work/Life Synergy
We believe work life balance is essential. At Homeless Remedies, Inc., when you integrate work and life, we believe there is a mutual benefit.
The Voice Of Our Supporters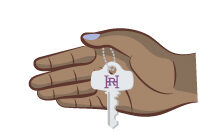 Homeless Remedies, Inc. supports individuals and families through their transition to permanent housing. Alicia and David Simmons founded Homeless Remedies, Inc. to let the homeless population know, "We Are Here For You!"
Alicia and David Simmons personally understand the plight of the homeless population. This has made them empathetic and extremely passionate about helping others with that transition.
Homeless Remedies, Inc. is committed to discovering lasting remedies to homeless individuals by working with the communities to augment self-sufficiency. This will be accomplished with our onsite social service team. We are here to help decrease the number of families that re-enter shelter.